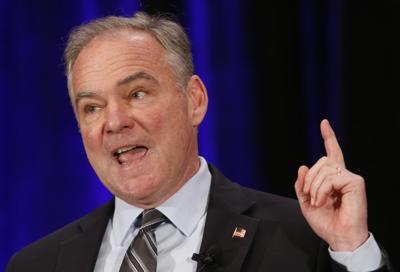 WASHINGTON, D.C. — U.S. Senator Tim Kaine, D-Va., introduced a bill in the Senate on Tuesday which would address principal and teacher shortages, especially in rural communities.
Kaine introduced the bipartisan bill with U.S. Senator Susan Collins, R-ME. The bill is named the Preparing and Retaining Education Professionals Act and aims to help ensure there are enough teachers and principals to prepare students for the future.
"As schools across our nation continue to face growing class sizes, many are struggling with a shortage of qualified teachers," Kaine said in a news release. "Rural communities in particular are experiencing a dearth of teachers equipped to meet their growing needs. By creating high-quality teacher residency programs like Grow Your Own and increasing support for these programs at Minority Serving Institutions, this bill will help provide schools and districts with the teachers to prepare students for future success."
The bill would expand the definition of high need districts to include schools experiencing teacher shortages in rural communities and in areas such as special education, English, science, technology, engineering, math and career and technical education.
It would also create partnerships with local community colleges and universities and increase access to teacher and school leader residency programs and preparation training.
The bill would require states to identify areas of teacher shortages by subject across public schools and increase support for teacher preparation programs at minority serving institutions and historically black colleges to support a diversified work force.
"Teacher and principal shortages at schools across the country, particularly in rural areas in the State of Maine, impede our students' ability to reach their full potential," Collins said in the release.  "This bipartisan bill would increase access to high-quality teacher and leader training programs and extend federal support for recruiting well-prepared educators for areas affected by teacher shortages."
JOIN THE MOVEMENT #iBELIEVE