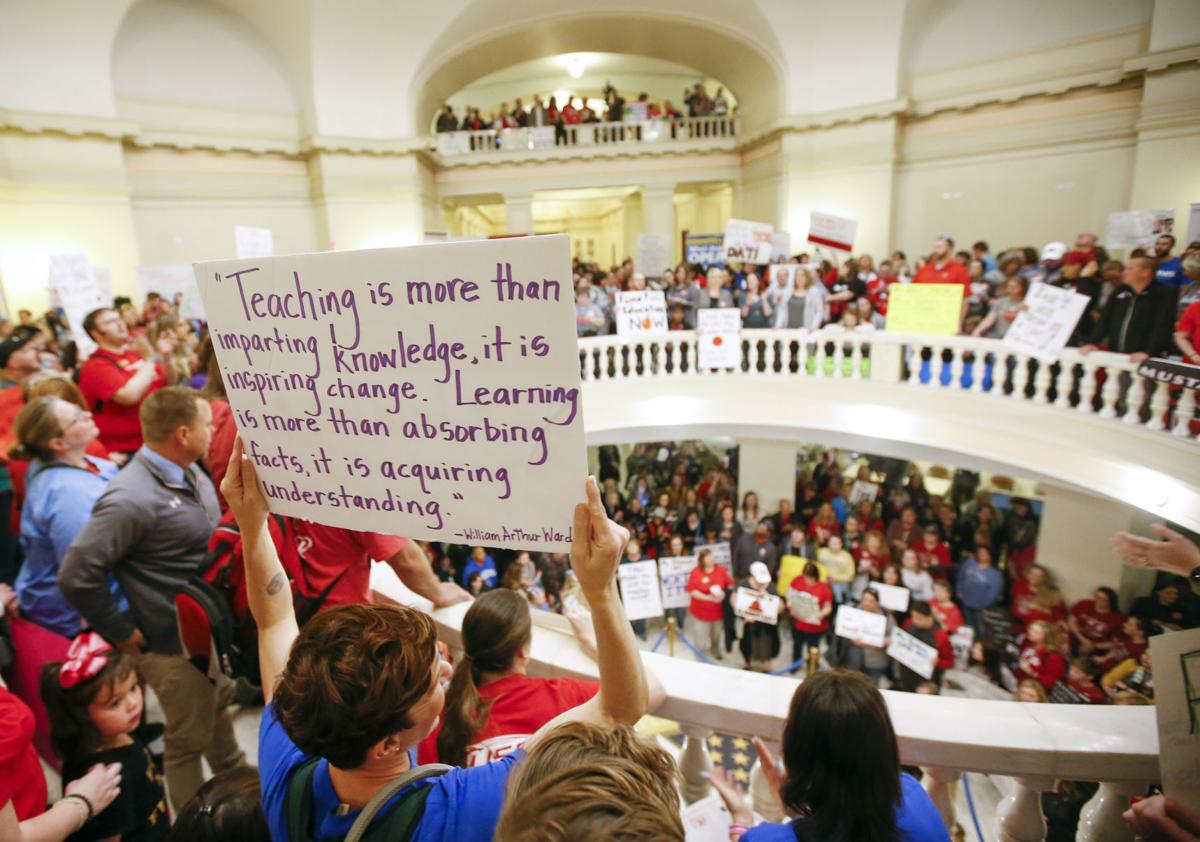 EDMOND, Okla. – Thousands of teachers, parents and students have marched to the Oklahoma State Capitol for the sixth day of the statewide teacher walkout.
"As teachers, our nature is the best for our students," Leah Hedger, an Edmond teacher, told News 4 during the Monday morning march to the state capitol. "So, we're going to continue doing what's best."
Students and parents participated in the march, as well.
"Students need their teachers to feel happy at school," said Elizabeth Buschman, an Edmond middle school student.
"This is our future, and we need to respect our future," said Joni Manivong, an Edmond parent. "These kids are our future."
The group braved the early-morning cold temperatures to march 14 miles to the state capitol.
Last week, the legislature passed several bills, ball and dice gaming and an Amazon tax bill, which will each bring in about $20 million for public education.
"I think it's a great step toward our children's future," Hedger said. "We're very pleased with that."
However, Hedger said it's just a step.
This week, the Oklahoma Education Association is asking Governor Mary Fallin to veto the repeal of a hotel/motel tax that was part of the $447 million tax increase signed into law last week. Teachers are also lobbying for a repeal to the capital gains tax exemption.
Those are reasons why Mid-Del Public Schools also marched to the state capitol on Monday.
"Last Thursday, I had tweeted out that I had walked to St Anthony's. I go to St. Anthony's to get chemo, and then I come back. Fighting the fight to get more funding," said Kristy Cooper, a Mid-Del teacher.
Cooper and other teachers who participated in the march told News 4 the students are worth every second of the fight.
"Some of our teachers, they told us that they're not looking forward to this," Buschman said. "They were not looking forward to the walkout, but it's important."
"We're hoping that we get some answers and some bright steps for our children," Hedger said.
Over 1,000 teachers, students and parents marched to the capitol Monday, according to teachers who marched.
Cooper said about 500 Mid-Del teachers, students and parents marched, as well.
JOIN THE MOVEMENT #iBELIEVE