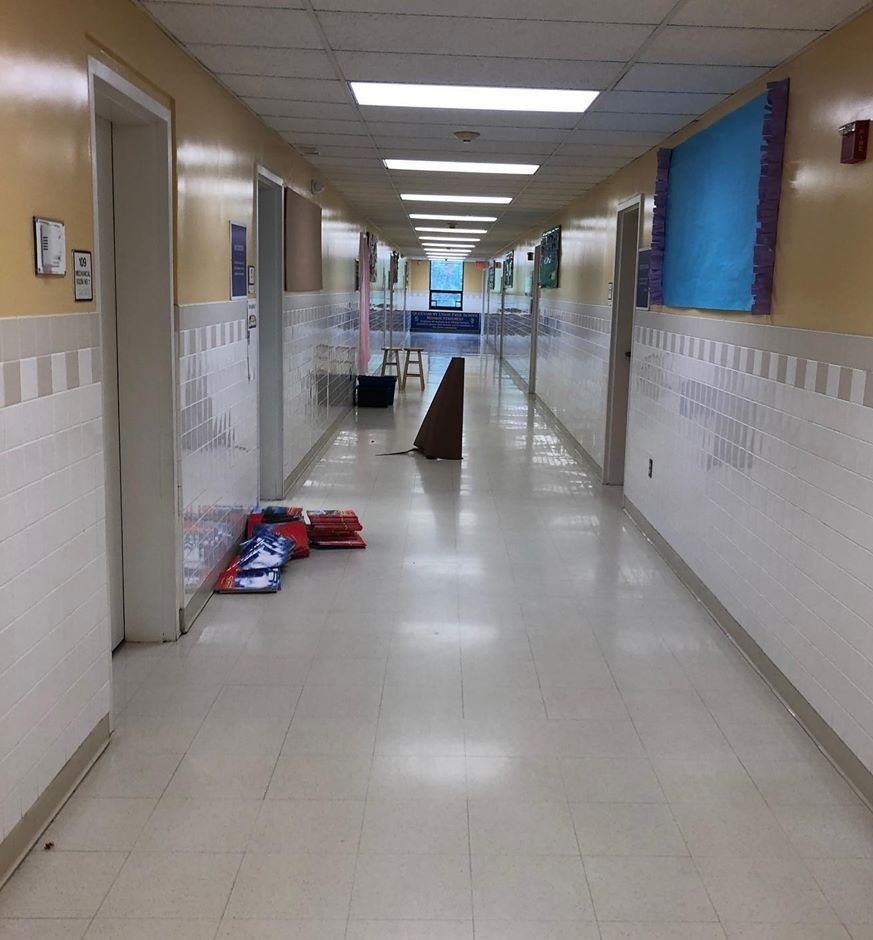 Physical education teacher Jill Fish, center, is retiring from Hudson Falls Middle School, where she also coached three sports a year.
Every year on the last day of school, the teachers at William H. Barton Intermediate School in Queensbury line the sidewalk and wave to the kids departing on buses.
Retiring teacher Kathleen Burton won't get to wave this year, her final year of teaching.
"Last year, I couldn't have imagined that was going to be the last time I ever got to do that," Burton said. "I thought I had one more year. It's a huge reminder to really appreciate. I've learned a hard lesson."
Burton is just one of several area school teachers who had already submitted their retirement notices, not realizing that the tail end of their last year teaching would be truncated by the coronavirus pandemic and the closure of schools.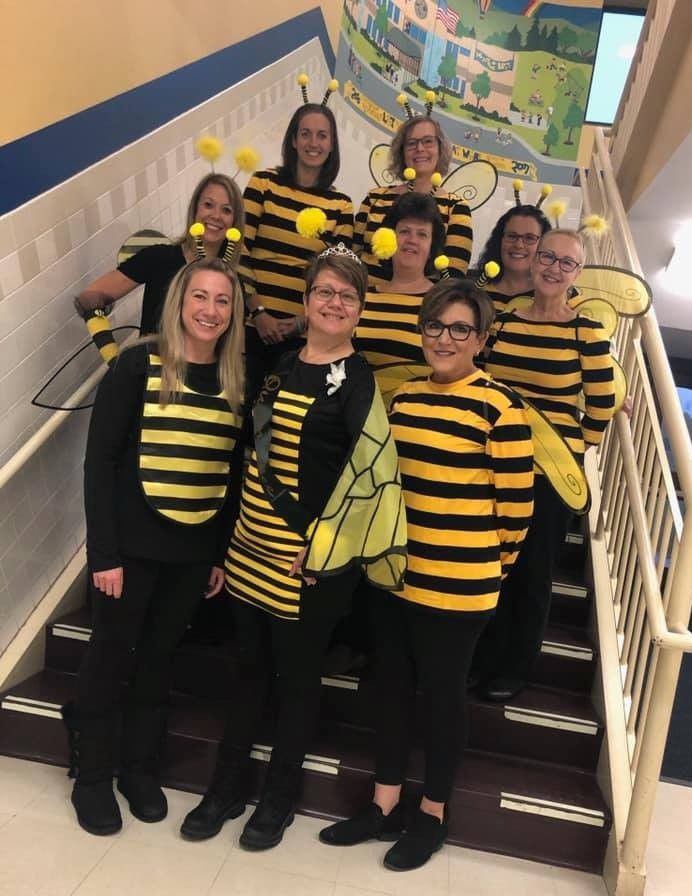 Burton, who has taught in a classroom for nearly 32 years, has spent the last nine weeks looking at her students on a screen, teaching fifth grade from her home.
Burton went back to her classroom to pack up Monday and couldn't help but notice how quiet it was.
"It was so lonely," she said. "It was the loneliest thing."
Back when she was still teaching inside the school, she often wished kids would quiet down, give her just a minute of silence.
"It's music to my ears now," Burton said. "I'm thinking to myself, 'what I wouldn't do to hear that noise a little bit more right now.'"
Burton looked around her room remembering the last day the students were there.
"I keep going through the stages of grief," she said. "I go from disbelief, to anger, to sadness."
Cambridge school teacher Mollie Bell went in to her second-grade classroom to pack up her students' desks and cubbies Tuesday.
She saw their little desks with their name tags still at the top. Pencils abandoned on desktops. Their March projects were still on the walls.
"I feel heartbroken about it, that it ended this way," said Bell, who gave her retirement notice in December after teaching 23 years at Cambridge. "I had a wonderful class of second graders. We were like a family."
Until two weeks ago, Bell held out hope that the schools would reopen, at least for a couple weeks in June. That would have given everyone some closure.
Gov. Andrew Cuomo officially closed schools for the rest of the school year on May 1.
"And for those of us that are leaving, it was very difficult to hear that news from the governor, even though I understand why we had to do it," Bell said. "I certainly understand just the logistics of going back are too massive to ponder."
Hudson Falls physical education teacher Jill Fish gave her retirement notice in February and told the school district she would be retiring at the end of the school year.
Just one month later, she was sent home to teach.
"Never in a million years did I see something like this coming," Fish said. "And it's hard because I often wonder, 'how would I be feeling – because I don't know – if this didn't happen?'"
She would be coaching modified track. The eighth graders would be having their moving up ceremony.
"I almost felt like that would have been closure for me," Fish said. "There's no closure."
She watched as the middle school students arrived at school to collect their belongings. Heartbreaking for Fish, who has taught for 23 years.
"They can't hug you goodbye," said Fish, noting that some of the kids knew she was retiring and asked, "Are we ever going to see you again, coach?"
She doesn't feel sorry for herself, but rather, she is sad for the seniors and students who missed out on their school year, sports teams and other extracurricular activities.
"Am I sad? Yes, I'm sad, but it's more on a school-wide family level," she said. "We're family."
The worst part for Glens Falls Middle School teacher Mary Lea Raymond is not seeing the kids every day, having them in front of her, seeing those smiles, and getting those high fives and hugs.
"Not a glimmer of a thought that March 13 would be my last day in the classroom," said Raymond, who teaches sixth-grade ELA and science. "I could not fathom that. It's been really hard."
She will go in next week to start cleaning out her classroom. She told her principal she will need more than a one-hour time slot to pack up 30 years.
"It's tough," she said. "It goes in waves, you know. But there are so many other people that are worse off. All these kids that aren't having a graduation. I would be devastated if it was one of my kids."
Raymond has always identified with being a teacher. She hopes to come back as a substitute.
"I feel extremely lucky and fortunate that I'm healthy," she said, "and that I got to part of Glens Falls Nation for 30 years."
JOIN THE MOVEMENT #iBELIEVE