By Deangelo McDaniel 
Jun 21, 2018
Decatur City Schools is returning to a proven program — the Alabama Reading Initiative — that has raised academic performance, and every elementary teacher in the district is attending training on it this week.
The district's more than 200 teachers are spending a week of professional development acquiring or retooling reading skills, and were put in real-class situations to work with students Wednesday.
Superintendent Michael Douglas said he is requiring every teacher to go through the training so that every school can get on the same page. He said a problem he identified almost a year ago when he became superintendent was that school sites were doing something different.
"This is not good for our students, especially if we have a student to transfer between schools," Douglas said. "We're going to have a second training right before school starts so that any additional hires can get the training."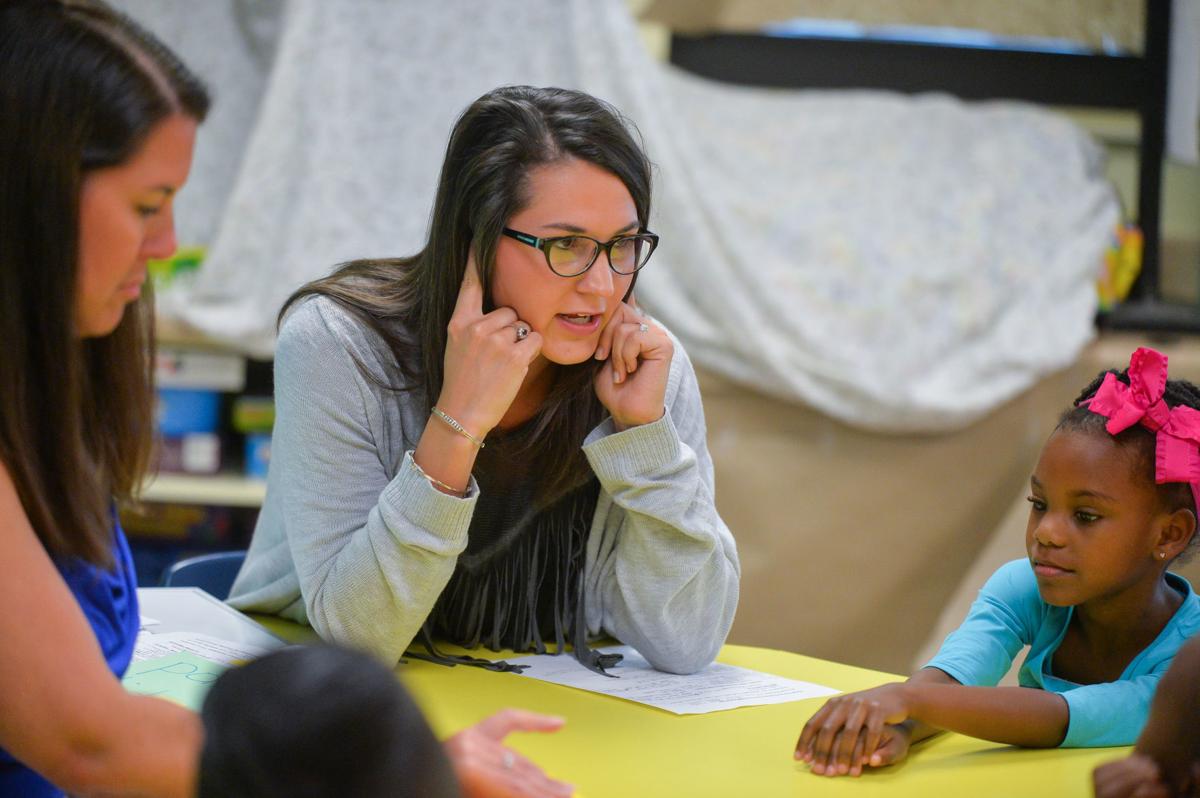 A large percentage of Decatur students, like students statewide, are also scoring below grade level in reading on the state's standardized test.
Part of the problem, DCS reading coach Benja Ringler said, is that the state is providing less ARI training for new teachers. So, Decatur decided to provide its own.
She said the rise in poverty and increased number of English as Second Language students has led to an increase in the number of students with low language skills.
"For some teachers, the training is allowing them to retool their skills, but for others that is something new," said Ringler, who is working as a presenter during the weeklong professional development, which ends Friday.
Walter Jackson Elementary teachers Beth Green and Mollie Olinger were in a group that did an in-the-field exercise at Woodmeade Elementary on Wednesday morning. They gathered with students around them as mentor Kelly Dutton supervised them, putting to work what they had learned during training at Leon Sheffield Magnet School.
Green and Olinger focused on teaching students to sound out words, something experts agree is important for struggling readers.
"If students can't read, they're going to struggle because everything we teach involves some reading," Dutton said.
Ringler said a big part of the training is focused on phonemic awareness, which is the ability to hear, identify and manipulate individual sounds in words. She said teachers must be able to teach students how sounds work in words, which is critical for students to learn before they can read print.
"We're spending a lot of time on phonemic awareness," Ringler said about the training.
When the state switched to the SAT and other norm-referenced tests in 1996, results showed more than 100,000 students statewide in grades 3-8 couldn't read. The state Department of Education formed a 25-member panel, which issued reports linking lack of reading to lower grades in other subjects, such as math and social studies.
After the Legislature refused to provide $1.5 million to fund a group of schools to pilot reading programs, the nonprofit A+ Foundation raised money from the business community. It selected 16 schools — referred to in educational circles as the Sweet Sixteen — to pilot the first Alabama Reading Initiative programs. Woodmeade Elementary, with reading proficiency scores below 40 percent in 1998, was one of the 16 schools.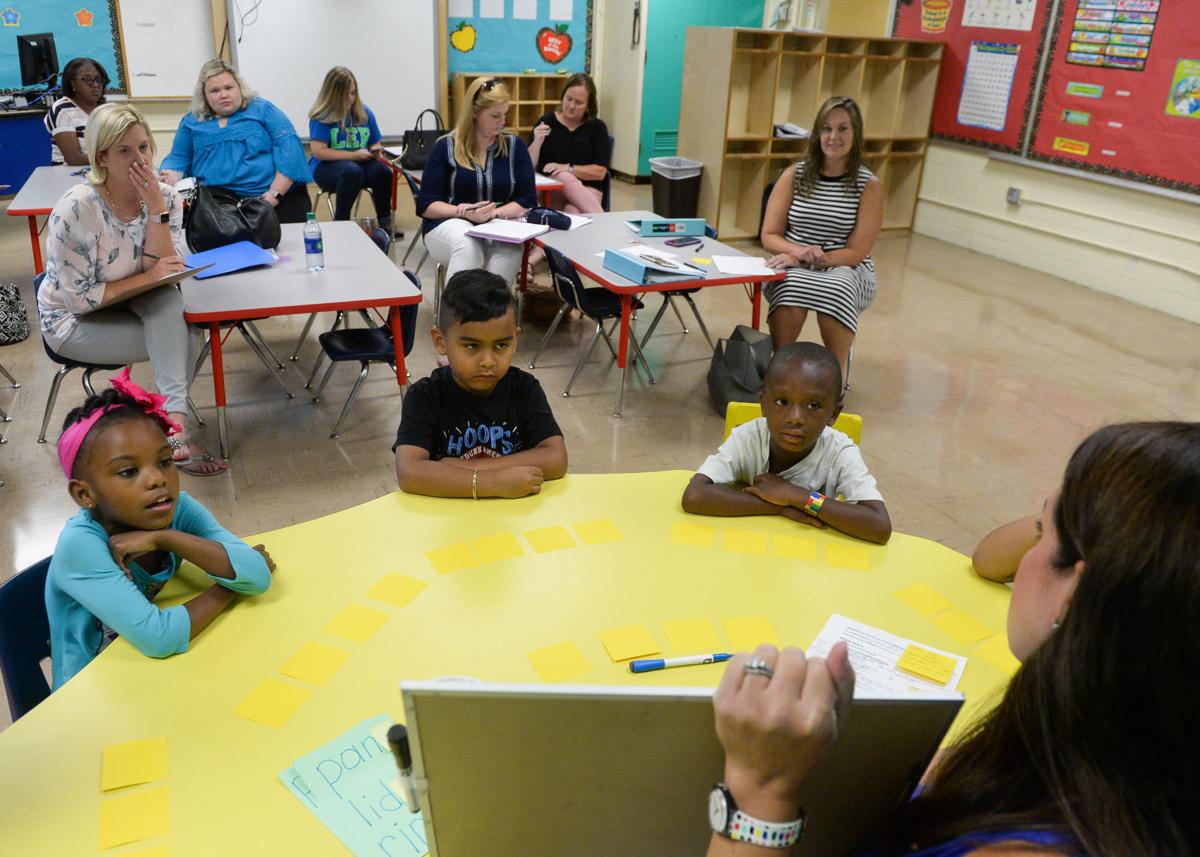 Just about all of the area's school systems switched to small-group instruction and hired reading coaches. As scores increased and state funding dwindled, however, some districts eliminated some of their reading coaches.
This is what happened in Decatur.
Benjamin Davis Principal Aundrea Hanson said the reading training, combined with Decatur's new systemwide pacing guide, is moving the district in one direction.
"The pacing guide means teachers know what they need to teach and when," she said. "The ARI training is reminding us of the strategies we need to develop skillful readers."
Walter Jackson Principal Tamara Caudle said several things have contributed to a decline in student passion for reading, but this is something she wants to bring back to her school.
"We're getting the skills to do this," she said.
Join the Movement #iBelieve