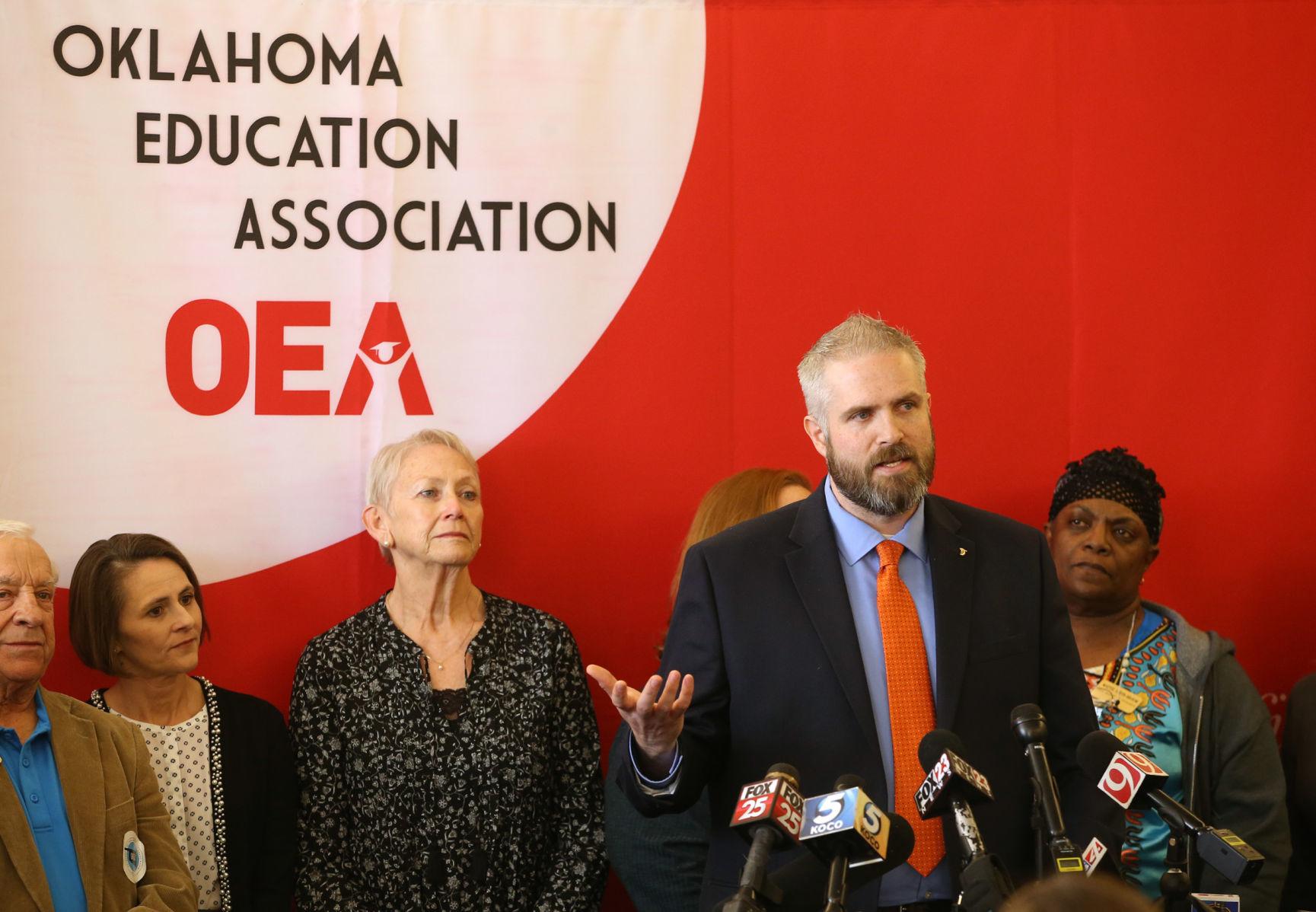 BY JACQUELINE THOMSEN – 03/29/18 07:04 PM EDT
Teachers in Oklahoma are planning to hold a state-wide walkout on Monday, saying a pay raise passed by the state isn't enough.
The Oklahoma Education Association (OEA), the states' largest teachers union, said that the wage hike is "a truly historic moment" but that it is "incomplete," CNN reported.
OEA President Alicia Priest said that teachers will still walk out of schools on Monday and travel to the state's Capitol building.
"While this is major progress, this investment alone will not undo a decade of neglect," Priest said. "Lawmakers have left funding on the table that could be used immediately to help Oklahoma students."
"This package doesn't overcome shortfall caused by four-day weeks, overcrowded classrooms that deprive kids of the one-on-one attention they need. It's not enough," she continued. "We must continue to push for more annual funding for our schools to reduce class size and restore more of the 28 percent of funds they cut from education over the last decade."
Oklahoma City Public Schools have already canceled classes Monday in anticipation of the walkout.
Oklahoma Gov. Mary Fallin (R) signed a bill Thursday with a $6,100 pay increase for teachers. The measure has been described as "the largest teacher pay raise in the history of the state," according to CNN.
Teachers in the state began discussing a walkout as West Virginia teachers held a days-long strike earlier this month over low wages.
Schools in West Virginia were closed for nine consecutive days during the strike until the state legislature passed a 5 percent pay raise for teachers.
Join the Movement #iBelieve