Highschoolers weigh in on controversy about tests and teacher evaluations
Updated 5:28 pm, Thursday, May 31, 2018
Albany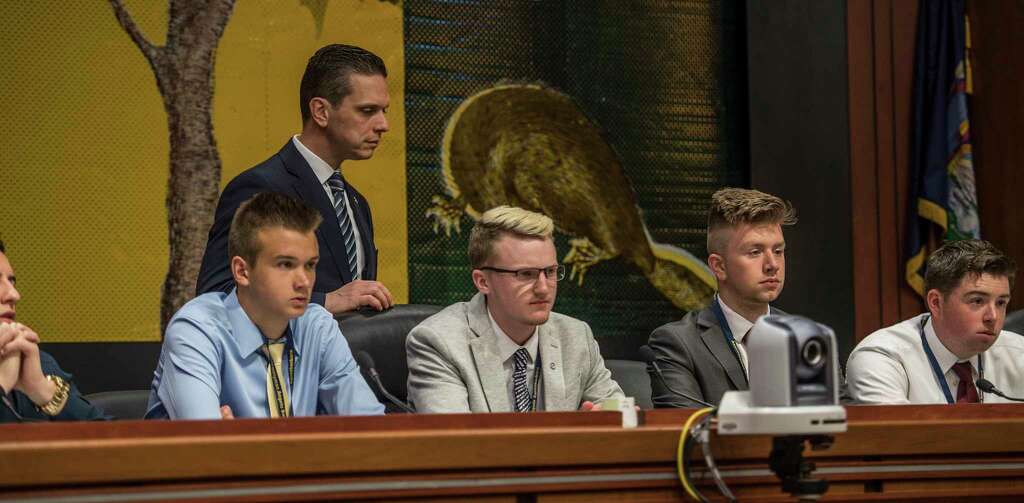 Lawmakers, activists and teachers have been fighting for years over the role that student test scores should play when it comes to evaluating teacher performance.
The fight continues this month as legislators wrangle over a bill that, if passed, would uncouple mandatory tests from teacher ratings.
Few, however, have asked what the students think of this.
But on Thursday some high school students offered up ideas of their own.
One possibility: Giving shorter periodic tests throughout the year rather than the long English and math Grades 3-8 tests given each spring. That would give more feedback for teachers and could show how much kids are learning as the school year progresses.
It would probably take a bit to get the program perfected, noted Quinn Jones, a junior at Fort Plain High School. "It takes time for good quality programs to work and this is no exception," she said, when some of her fellow students quizzed her about the idea.
Another possibility: Dispensing with standardized tests altogether until at least fourth-grade. Teachers in lower grades should be judged more by observations and visits from evaluators, said Adam DeSorbo from Fonda-Fultonville high.
Relying too much on tests, he said, isn't fair to the teachers, given the variables in how students approach the exams.
"You're going to have the 20 kids who study and you're going to have the 50 kids who don't," he said.
Those remarks came during a "Student Cabinet" meeting put on by Democratic Assemblyman Angelo Santabarbara, who represents the 111th district including all of parts of Schenectady, Albany and Montgomery counties.
It's a program in which students from participating high schools tackle a relevant current event subject and then hold hearings similar to what lawmakers do.
In addition to suggesting their own solutions, students also quiz policy makers in the same format used by lawmakers.
On Thursday, panels of high school students questioned representatives of two groups that have been hashing out the test issues – New York State United Teachers and the New York State School  Boards Association.
There were plenty of questions.
DeSorbo asked why, for instance, does New York spend nearly twice the national average on K-12 education while getting middle-of-the-pack results.
The School Boards Association's Julie Marlette said New York is a costly state overall and she added that much of the cost reflects pensions and health care coverage for teachers.
DeSorbo said he wondered about the cost after seeing recent newspapers articles that laid out how much the various states spend on education.
"Why are we making third-graders and fourth-graders take these exams?" asked Madeline  Elliott of Canajoharie high.
Federal law requires at least some kind of testing in those grades, said Marlette.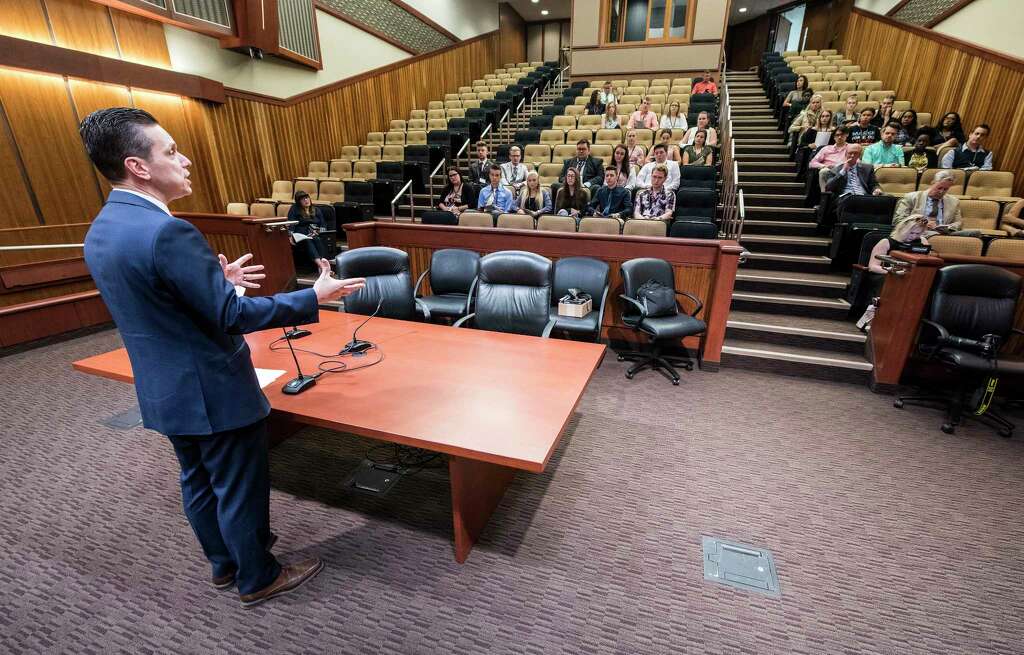 Student attitudes toward all  exams they have to take ranged from puzzlement and frustration to an acceptance that life is full of tests.
"They are having a tough time," Meadow Arduini of Oppenheim Ephratah St. Johnsville high said of her younger siblings and other fourth-graders who are being tested on geometry and algebra.
Now a  sophomore, Arduini said she didn't start those subjects until sixth- or seventh-grade but these days, kids are being introduced to relatively advanced concepts at ever-younger ages.
She says she had to memorize her multiplication tables – something that her younger counterparts no longer do.
Jones said she also hears gripes from her eighth-grade brother about the exams, but she figures testing is a fact of life in the 21st century.
"It's the way we've been functioning," she said.
After their mock hearings, the students headed over to watch the state Assembly conduct their session.
Members of the Democratic-led Assembly  earlier this year passed a bill that would end the mandatory link between the 3-8 exams and high school Regents tests and teacher evaluations.
But the Republican-controlled Senate hasn't acted on the bill yet and it remained unclear when that might happen.
Legislative work in the Senate has been deadlocked for part of the week amid a power struggle between the Democrats and Republicans which has been aggravated by the absence of GOP member Tom Croci who has been called to active duty in the Navy. Control of the chamber is so closely divided that the absence of one member can hold up majority votes.
Amid that background, NYSUT, which has led the push to uncouple the tests from teacher evaluations, is ramping up pressures on the GOP to pass the bill.
They planned to hold rallies and protests Friday outside the offices of nine GOP Republicans urging them to move the legislation. Among the senators being targeted were George Amedore in the 46th district, which overlaps in portions of Santabarbara's.
Santabarbara said Assembly members haven't been meeting or discussing the test bill in recent weeks with their Senate counterparts.
"There has been no dialog," on that issue he said.
He said he believed it was helpful to get some input from students who actually have to take the exams. "They are the ones going through it," he said.
JOIN THE MOVEMENT #iBELIEVE